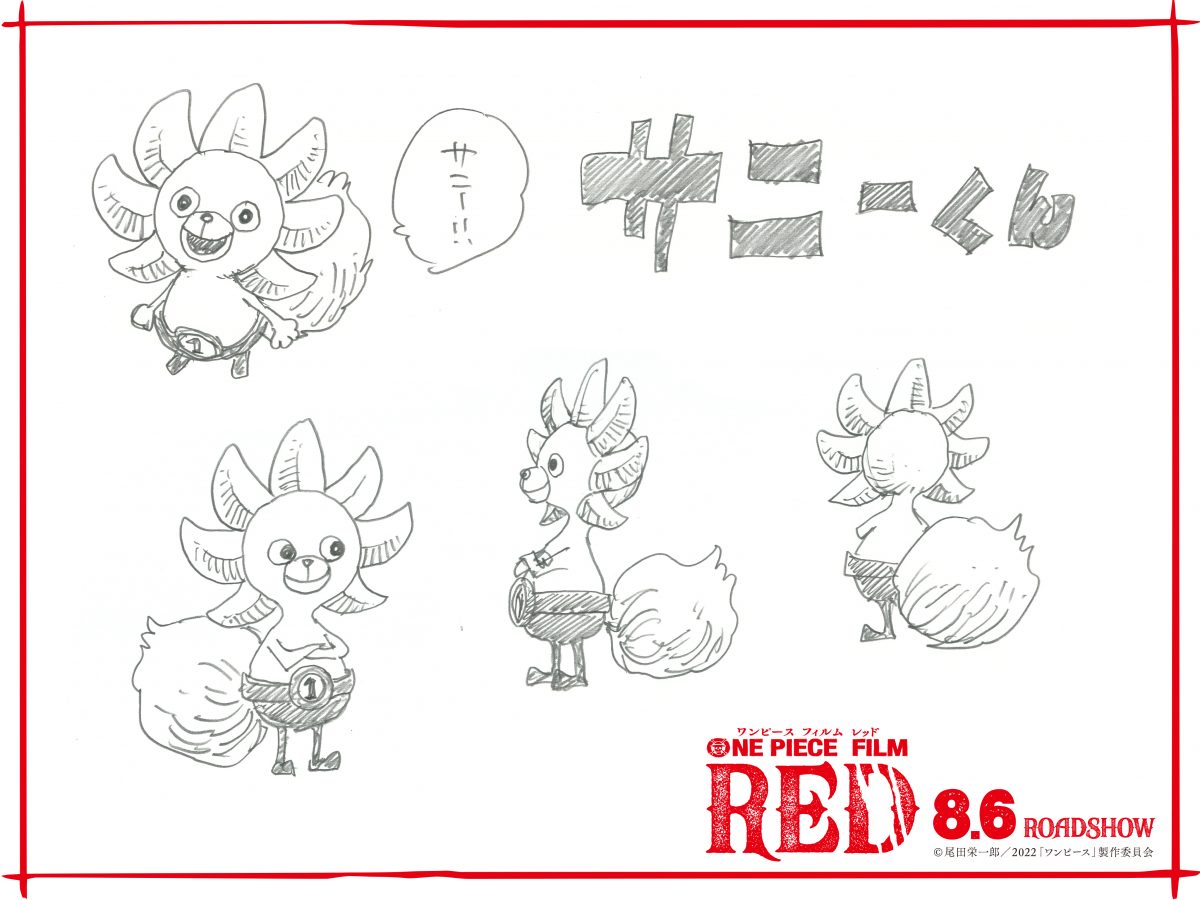 This time, a new drawing by Eiichiro Oda has been unveiled, depicting the Sunny-kun. As the second pirate ship of the Straw Hat Pirates, replacing the Going Merry, the Thousand Sunny, which has shared many adventures with the Straw Hat Pirates, will undergo a surprising transformation in this work!
In the setting drawing, it is depicted as an adorable figure, as if it were a child lion turned into a plush toy. Also, Sunny-kun gazes at us with an adorable expression, "Sunny! is written in a speech balloon, indicating that he can also speak.
What happened to the Thousand Sunny, and will it be able to return to its original pirate ship? One look at Sunny-kun and you will be captivated! We hope you will enjoy his lovable appearance at the movie theaters!