The identity of the mysterious girl who holds the key to the story is "Uta," the daughter of the Red-Haired Shanks!
The story takes place on an island where Uta, the world's favorite diva, performs for the first time in public. Uta's singing voice, which she sings with while concealing her true identity, has been described as "otherworldly," and while the venue is filled with the Straw Hats led by Luffy, pirates, navy, and fans from all over the world who have come to enjoy her voice, Uta's voice is heard in a new light. The curtain rises on the story with the shocking revelation that she is "Shanks' daughter!"
In the teaser trailer, the young Uta and Shanks stand shoulder to shoulder in the background, and Shanks says, "Uta, Though we're apart, you'll always be my daughter."The trailer depicts a young Uta shedding tears, her growth and appearance on a live stage as a diva loved around the world, and Luffy's rage at Uta's name, making the content of this film even more compelling!
Newly drawn by Eiichiro Oda! The drawings of Uta, Shanks, and another important character, Gordon, are unveiled!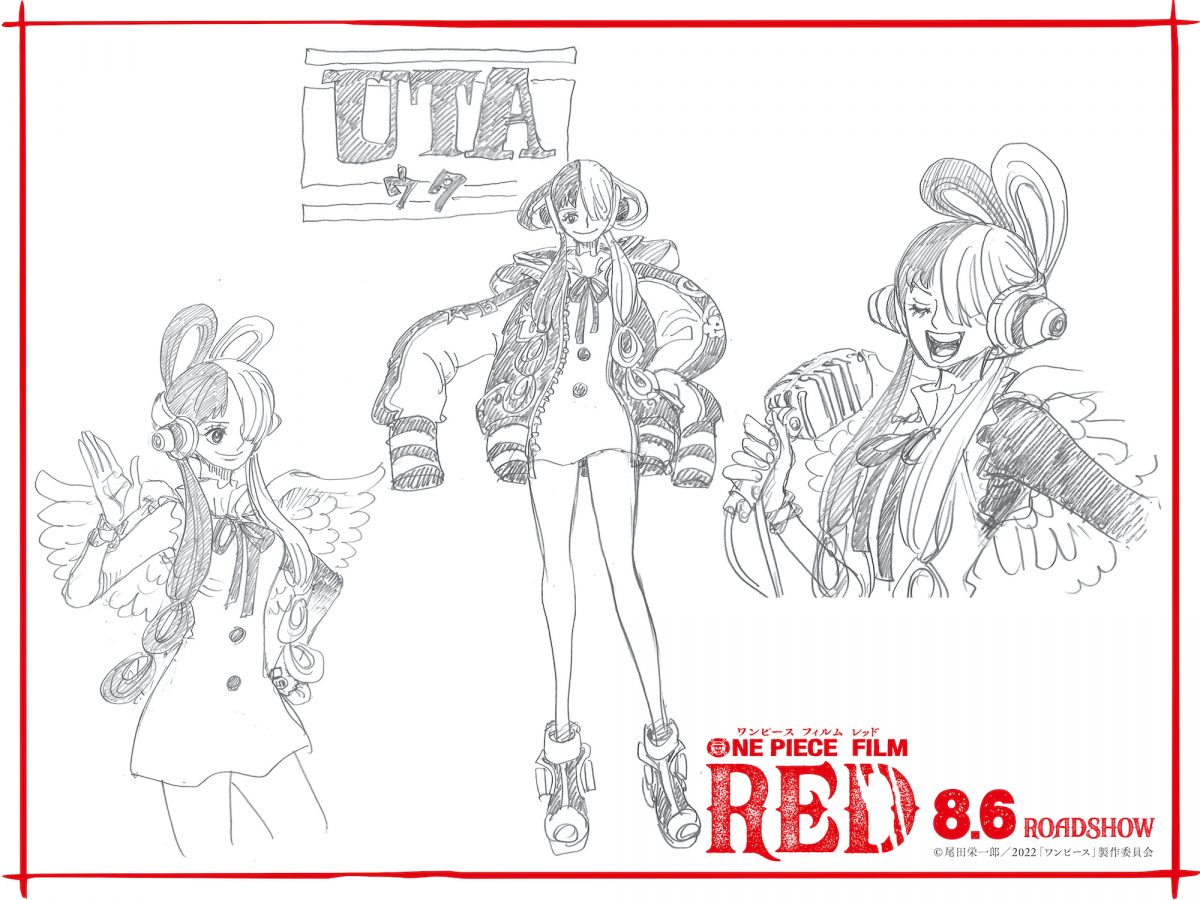 The drawings of Uta, Shanks, and Gordon, another important character in the film, have been unveiled as illustrations drawn by Eiichiro Oda, the original author who serves as the general producer of the film.
Gordon, who appears in the special report and is the first visual release, is a large man with a large scar on his head. He is a man who seems to know about Uta and Shanks, but is still shrouded in mystery.
Please stay tuned for more information on how he will be involved with Uta and Shanks, and Luffy and the Straw Hats!